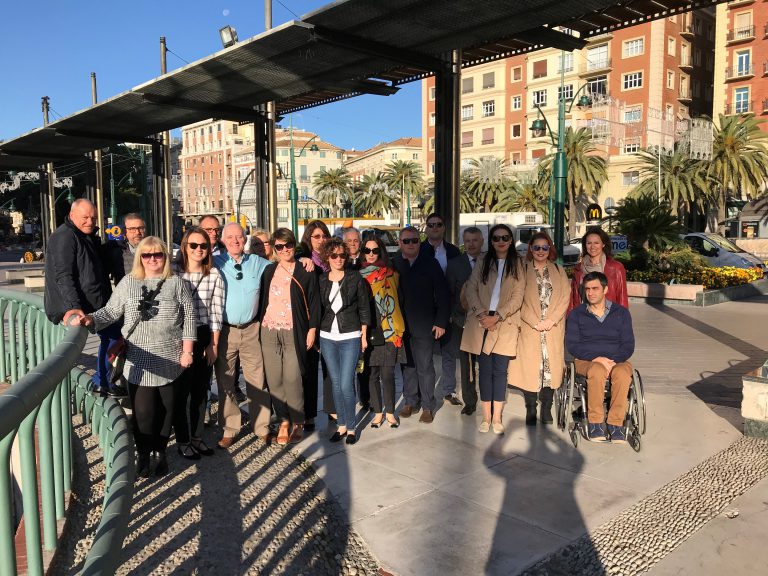 This week, SEStran Officers travelled to Malaga, Spain as part of the European funded REGIO MOB project, along with Karen Brown from the Flow Centre, NHS Lothian.
Ignacio Lopez Cano and Fco. Javier Perea Sardon from the Malaga Region Metropolitan Transport Consortium presented best practices to Project Partners and Stakeholders. An integrated ticketing system based on zoning across the region (see below) was presented.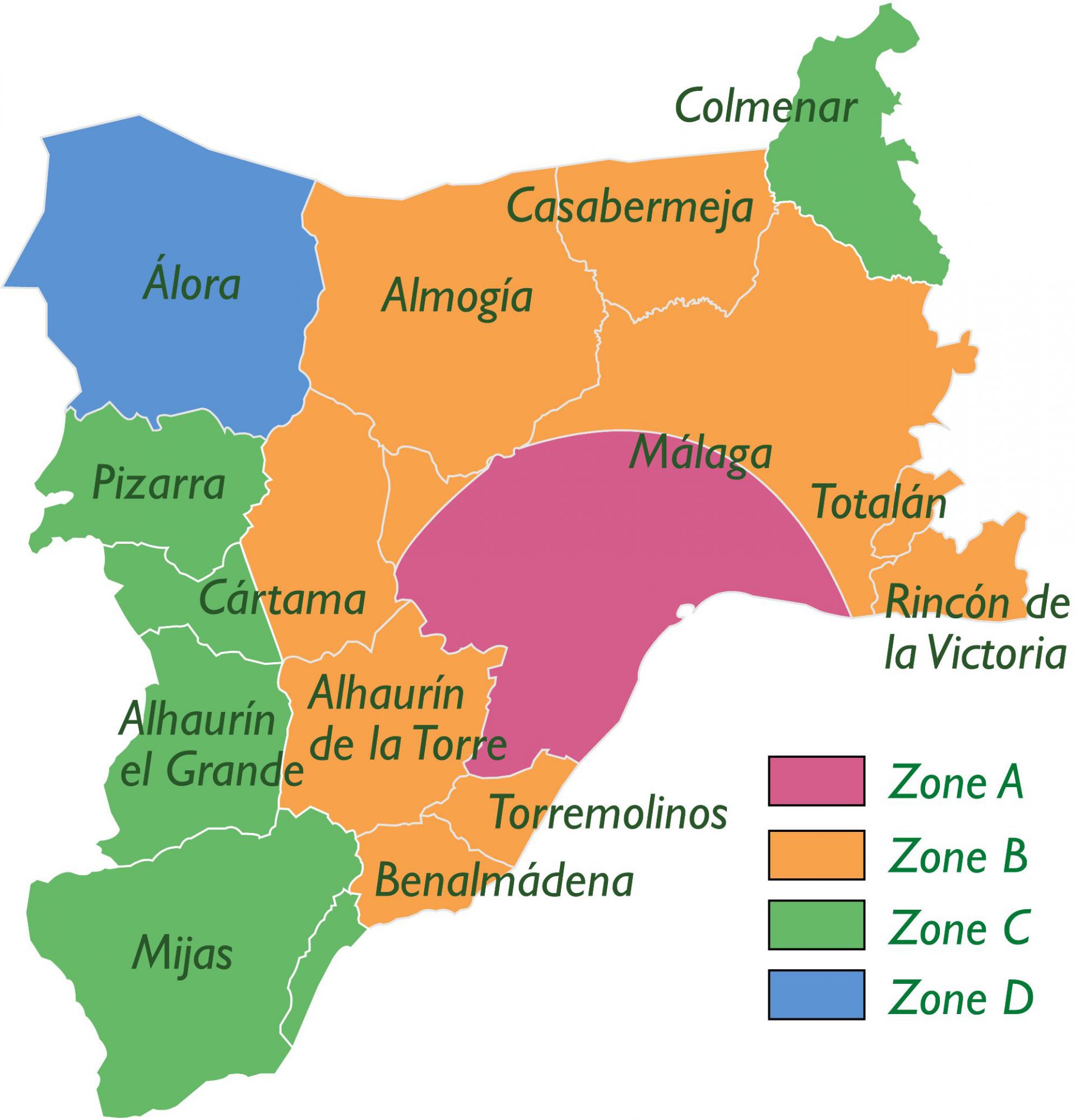 The integrated fare system includes over 80 long-distance bus services within the Metropolitan area, local bus services in Malaga, Alhaurin de la Torre and Benalmadena, and the travel card can also be used on other means of transport in the region, such as the Metro in Malaga. Customers are issued with a travel card that can be used to purchase journeys across the region, however there are no current plans to offer contactless or mobile ticketing within this existing scheme.
The Malaga Region Metropolitan Transport Consortium  presented a further best practice based on the 'Nexo' card aimed at encouraging the combined use of a bike sharing scheme at bus stations for last mile commuter journeys. Customers can sign up for a card online and can then use the station based bike sharing scheme within the City of Malaga to get to their final destination.  All of the bikes are registered by the City, insured against third party liability and provided with a security lock. A great example of encouraging active travel within the a city centre environment!