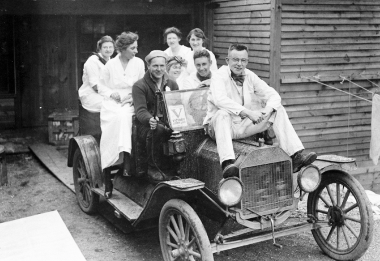 National Liftshare Week takes place nationwide each October to celebrate the social, financial and environmental benefits of car-sharing. This year, the dates are 1st – 7th October, and here at SEStran we want to encourage all of you who are already sharing, as well as giving those of you that haven't tried it yet the opportunity to give Tripshare a go!
This year we are giving away an annual cinema pass to either Odeon or Cineworld for two, to one lucky Super Commuter. All you need to do to win is grab a sidekick: Not all Superheroes wear capes!
For your chance to win, all you need to do is form a Liftshare team on TripshareSEStran between 24th September – 14th October. It's that simple. And to say 'thanks for sharing', those of you already in a Liftshare team will be automatically entered, too. If you haven't yet joined Tripshare you can do so now, absolutely free! Visit TripshareSEStran and follow the instructions to register and add your journey details. Then search for a match, get in touch and get sharing!
You don't have to share every day, even sharing once a week with someone makes a big difference. You'd be surprised how much the benefits add up over time; we're talking financial savings (regular sharers save over £1000 a year on average), as well as reducing your carbon footprint and decreasing congestion and parking pressures. Plus you might make some great new connections!
You can read the Ts and Cs of the competition over on the Liftshare website.