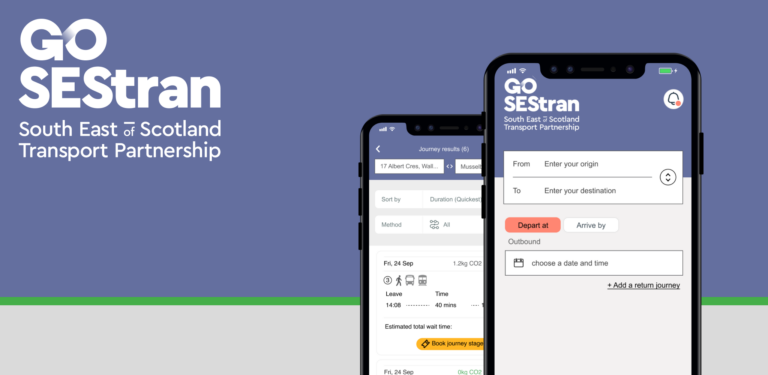 SEStran's pilot project to deliver a Mobility as a Service (MaaS) travel app to East Lothian and beyond to the rest of the region has now launched.
Funded through Transport Scotland's MaaS Investment Fund, the free app will allow users to plan, book and pay for journeys by different transport modes, initially that is via rail, bus and taxi. Further upgrades to the app over the coming weeks will integrate e-bike, car club and other new ways of getting around. It also shows how many kg of CO2 each choice will produce.
Originally launched to tie in with modes of transport available in the pilot East Lothian area, the app already has functionality in other parts of south east Scotland, and SEStran is in talks with other council areas to expand its usability as far as possible.
Go ahead and download off the Apple App Store or the Google Play Store now!