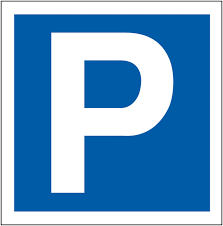 Sophie Pugh SEStran Undergraduate Technical Officer has worked on the response for SEStran to this consultation. Sophie has also been integral in putting together a joint response on behalf of the Society of Chief Officers of Transportation in Scotland (SCOTS) and undertaking a review of the Regional Transport Strategy monitoring framework, visited our European Partners in Slovenia and helped review the risk register for SEStran, to name just a few of the tasks.
On the issue of Parking, Sophie has collated the views of regional stakeholders that inconsiderate, obstructive or dangerous parking can cause serious problems – like restricting access for emergency services, or putting pedestrians or motorists in danger by forcing people off pavements and into moving traffic. There are potential costs to our local authority partners and for SEStran perhaps the need for the introduction of more innovative mechanisms such as Workplace Parking Levies into Scottish law.
Transport Scotland recognise that the laws on parking are complex and can be confusing. They are therefore undertaking a public consultation to explore how they can improve parking management in Scotland.
SEStran is happy to provide input into this consultation as we have mentioned before fairer, more equal community is what we at SEStran aspire to, delivered through the transport related work we do. Parking and the use of parking is a key issue for the communities we and the other Regional Transport Partnerships (RTPs) serve, the key issues highlighted need to be addressed and not just 'parked'.
Today also marks the end of Sophie's Summer "Careerwise" placement with SEStran through Equate Scotland. The Careerwise Programme is a ground breaking placement scheme exclusively for women studying STEM subjects at Scottish Universities and Colleges. The summer placements typically last between 8 – 12 weeks and take place between June and August each year. Careerwise provides high quality paid placements that develop both the technical and soft skills desired by recruiting employers such as self-management, organisational and communication skills.
George Eckton Partnership Director said:
"We have really benefited from Sophie's contribution to the work of SEStran over the Summer, it's been the source of a great number of complements from wider stakeholders. For SEStran, as a public body we wanted to play our part in taking positive action to increase the participation of women in STEM but it's also enabled us to access from Sophie up-to-date academic learning on topics like risk management and also benefit from Sophie's dedication, eye for detail and enthusiasm. All at SEStran wish her well for the continuation of her studies at Edinburgh Napier University. We look forward to next year's Careerwise applicants".
Sophie Pugh said:
"It is hard to believe that my last day at SEStran has finally come, I have had a wonderful experience filled with so many exciting opportunities for learning from being in the office, to heading out to meetings, presenting to the Board, attending the Scottish Transport Awards and even travelling to Europe! I have been able to work on a variety of different projects which has given me a great insight into the work of a Regional Transport Partnership and had a fantastic kind and caring team to help me through my time here! It is sad to be leaving and I will miss everyone enormously but hope it won't be too long until I see them again! All the best for the future and hope the next placement student enjoys the placement as much as I have!"