SEStran have an exciting opportunity within the public & private sector to promote the use of public transport by providing real time travel information through digital signage.
Our Real Time Passenger Information (RTPI) project is funded by Transport Scotland to encourage public sector premises to promote the use of public transport. The primary aim of the RTPI Digital Signage project is to display live bus, tram and train times for nearby services.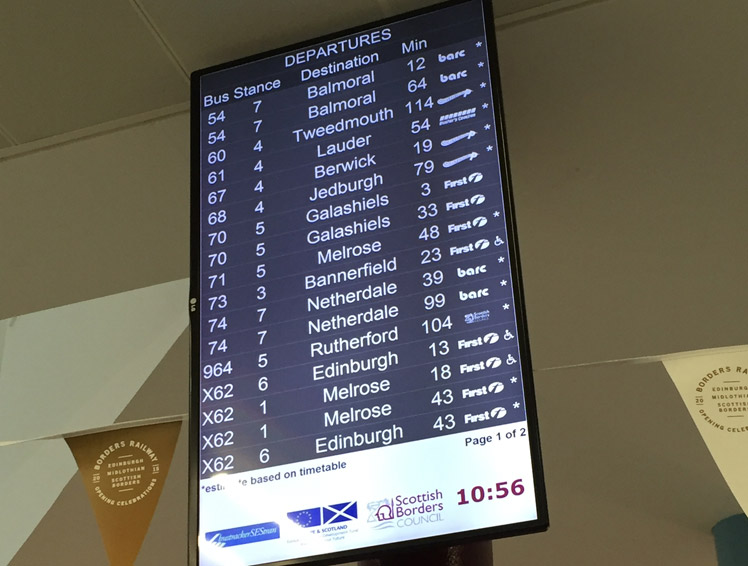 The funding allows us to provide the necessary equipment required to run the system- including fully commercial LED screens, miniature computer, mounting bracket and wireless keyboard. By displaying live travel times on digital signage this also offers clients the opportunity to display relevant advertising, news feeds, weather feeds or general announcements- it is flexible and adaptable to your organisation. The digital signage within your premises can effectively communicate messages to the general public and your staff, whilst promoting green travel to help you achieve your sustainability objectives!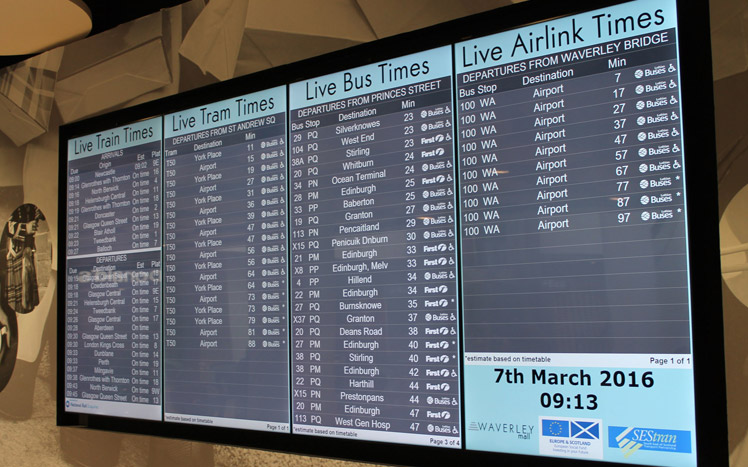 For more information please download the below or contact Keith Fisken at SEStran 0131 524 5150.