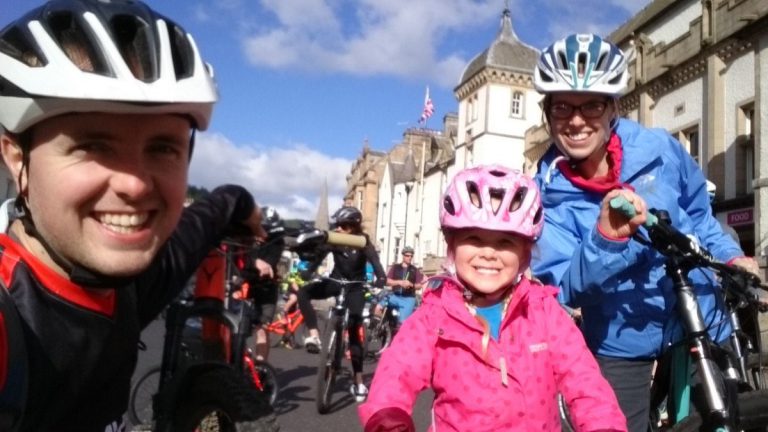 Rolling into Peebles for another year on the 10th June, was the SEStran Family Ride.  SEStran is proud to be back sponsoring Tweedlove for 2017, as inclusive events like the Family Ride make cycling accessible to people of all ages and abilities.  The ride encourages families and friends to get together and cycle in a relaxed environment for a car free pedal through Peebles High Street.
The event is open to anyone, to come along and go at their own pace through the town.  This year's ride was more successful than ever, with it's biggest attendance yet – it is great to see people of all ages and abilities come together to celebrate the joys of cycling.  As well as being lots of fun, the event is in line with our vision to enable and support more people to travel actively in their own communities, to promote social inclusion and enhance community life.
We are already looking forward to next year's Family Ride, especially as 2018 is the Year of Young People!
Tweedlove Bike Festival, based in the Scottish Borders, runs from May-June.  For more information about the festival visit http://www.tweedlove.com