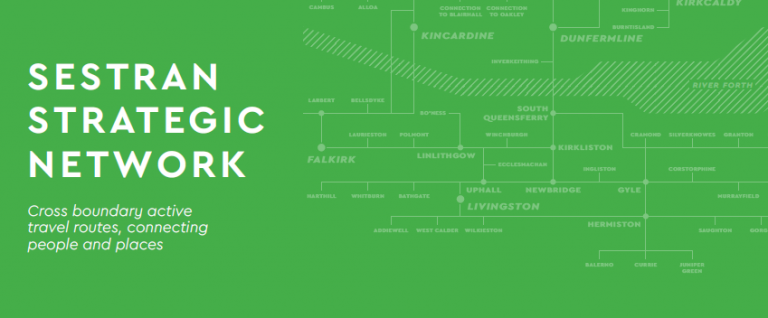 SEStran, through its partnership with Sustrans Scotland is pleased to present the SEStran Strategic Network – a framework for a regional network of active travel routes that connect people and places. 
ARUP were procured, to review findings from a 2015 study, and determine an appropriate network for high quality active travel routes throughout the region. By identifying short connecting routes, it would be possible to link these together to facilitate longer active travel journeys. 
Through collaborative assessment and engagement with SEStran local authorities; Clackmannanshire, City of Edinburgh, East Lothian, Falkirk, Fife, Midlothian, Scottish Borders, West Lothian; and other stakeholders, the development of this network has moved away from the "Predict and Provide" methodology into a new "Vision and Validated" approach focussing on outcomes as opposed to outputs. 
The SEStran Strategic Network report provides a vision and an investment proposal for active travel across the region in a series of phases with a breadth of project proposals. SEStran will continue to work with communities, local authorities, Scottish Government, Sustrans Scotland and key stakeholders to seek opportunities to collaboratively deliver these high quality routes. 
The report can be viewed here: SEStran Strategic Network – Final Publication