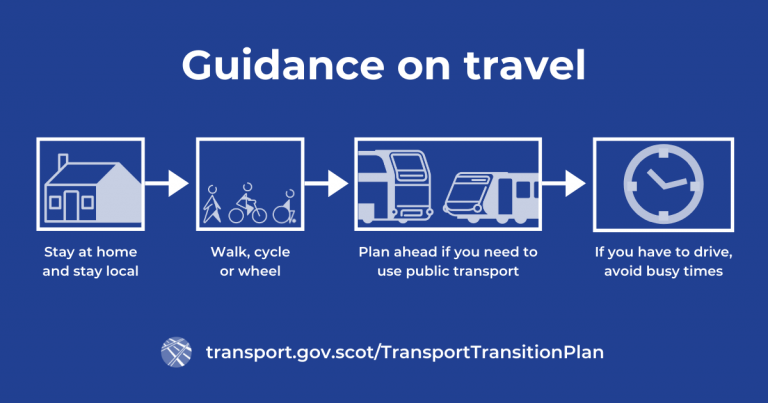 On 20 November 2020 new regulations came in to force that restrict travel in or out of level 3 and level 4 local authority areas, except for essential purposes. The Scottish Government has published guidance on these restrictions.
The Transport Scotland guidance on safe travel is still valid and should be read in conjunction with the Scottish Government guidance.
You can find out what level applies to any area of Scotland via the postcode checker on the Scottish Government website.
The Scottish Government have also published guidance for the festive period.