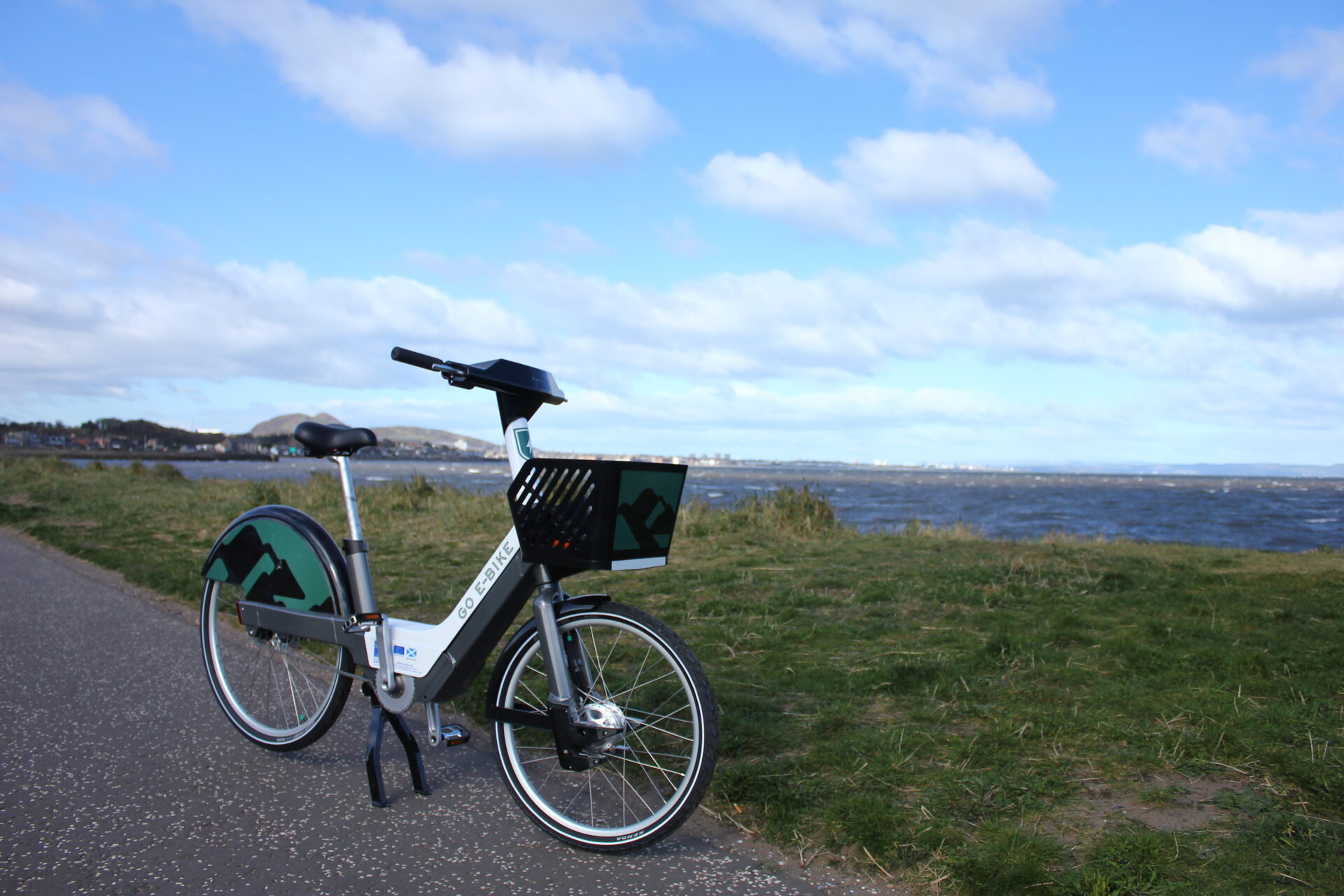 The South East of Scotland Transport Partnership (SEStran) was awarded funding as part of the Low Carbon Travel and Transport Challenge Fund established by Transport Scotland from funds awarded under the European Regional Development Fund 2014- 2020 programme and Transport Scotland. The purpose of the funding was to enable everyday functional journeys by walking, cycling and public transport and to support an increased proportion of ultra-low emission vehicles on Scotland's roads.
The GO e-Bike electric bike share launched in April 2021 with 40 bikes across 4 stations in partnership with the Canadian e-bike firm Bewegen Technologies Limited, in East Lothian and Midlothian, it has been an exciting project to work on with over 17,000 miles covered and almost 3,000kgs of CO2 saved over two years.
While SEStran have sought to develop the scheme further, rising costs in the wake of Covid have taken their toll on e-bike schemes across the UK with several other projects closing in recent months. Bewegen filed for bankruptcy protection in March 2023. SEStran's partnership with Bewegen was therefore unable to continue on the same basis. Bewegen has taken the ultimate decision to close GO e-Bike bike share from 19th May 2023 with immediate effect.
SEStran are saddened that no positive outcome could be sought before this time but will continue to work with local partners to explore and develop sustainable micro-mobility solutions across the region.
Further enquiries regarding the closure should be taken directly to Bewegen via the website: https://goebike.uk/.