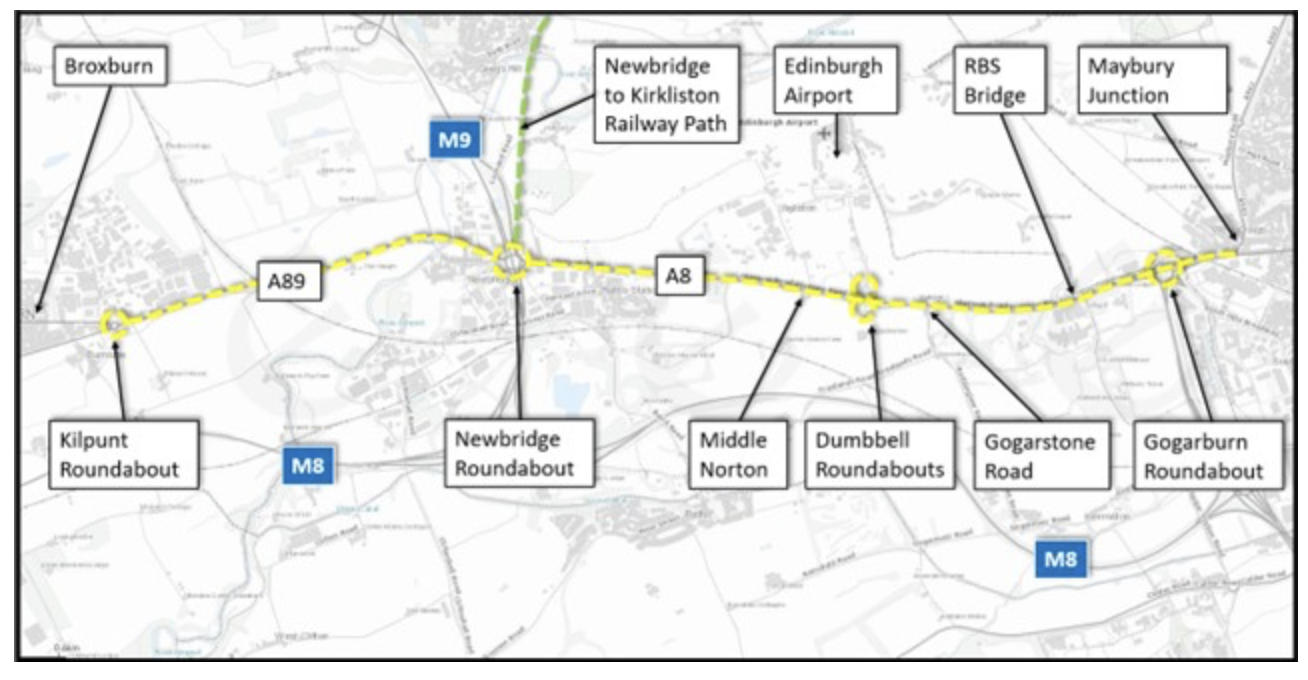 The City of Edinburgh are working with West Lothian Council, with the ambition to improve travel along the A8/A89 between Broxburn and Maybury, which aims to better connect communities with major employment, education, healthcare and leisure opportunities and are seeking views on the next stage of the work.
In order to meet net zero targets, there is a need to make it safer and easier for more people to make more journeys by bus or by walking, wheeling or cycling (known as active travel). This includes addressing:
slow and unreliable bus journey times
very low bus use to and from key towns, including Broxburn, Kirkliston and Ratho, where the vast majority of journeys are made by car
potential increased congestion resulting from planned developments which will further impact bus journey times
difficulties for pedestrians and cyclists crossing the A8 meaning some destinations and bus stops are not accessible.
The project aims to:
prioritise bus and reduce bus journey times
increase bus capacity, better connecting growing communities
deliver faster more direct services to key communities.
To date the work has:
identified problems, issues, constraints and opportunities along the corridor,
identified a range of potential improvement measures,
developed design proposals for public transport and active travel improvement measures.
SEStran supports the ambitions of the work the consultation is available via this link.
The consultation closes on the 5th of September.