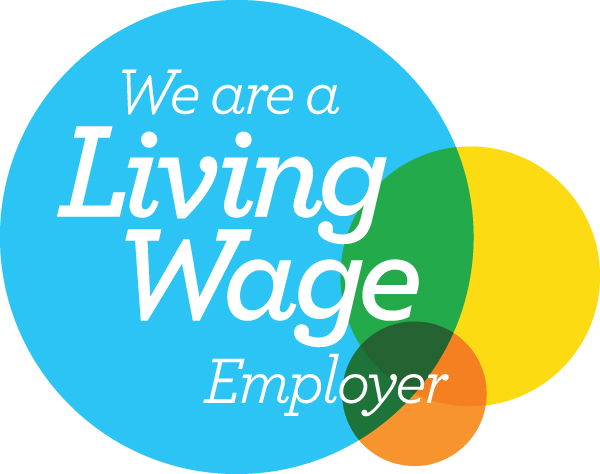 The South East of Scotland transport Partnership is accredited as a Living Wage employer. Our Living Wage commitment will see everyone working at SEStran, regardless of whether they are direct employees or third-party contracted staff; receive a minimum hourly wage of £8.45. This rate is significantly higher than the statutory minimum for over 25s of £7.50 per hour introduced in April 2017.
The real Living Wage is an hourly rate set independently and updated annually. The Living Wage is calculated according to the real costs of living.
As Angela Chambers the Business Manager at SEStran said: "At SEStran we believe that every member of our staff deserves fair payment for the work that they do, living up to the old adage that a fairs days' work deserves a fair days' pay, we are extremely happy to be accredited as a Living Wage employer"
Employers choose to pay the real Living Wage on a voluntary basis and crucially it enjoys cross-party political support. The accreditation programme in Scotland launched in April 2014 and is an initiative from The Poverty Alliance, in partnership with the Living Wage Foundation, and is funded by the Scottish Government to date over 25,000 people in Scotland have had a pay rise thanks to the real Living Wage Initiative.
Peter Kelly, Director of the Poverty Alliance said: "The real Living Wage is one of the key tools at our disposal to help make an impact on levels of in-work poverty in Scotland. There is a strong business case for paying the Living Wage; but crucially allows those in work to become more included in society, better provide for their families, and feel that their value and hard work is recognised by their employer. We are delighted to congratulate SEStran on becoming a Living Wage employer, joining the growing movement of over 800 companies in Scotland who want to go further than the government minimum and recognise that Living Wage accreditation is the mark of a responsible employer. I hope more organisations follow their lead by becoming accredited".
What about the Government's national living wage?
In July 2015 the Chancellor of the Exchequer announced that the UK Government would introduce a compulsory 'national living wage'. This new government rate is a new minimum wage rate for staff over 25 years old. It was introduced in April 2016 and the rate is £7.50 per hour as of April 2017. The rate is separate to the Living Wage rate calculated by the Living Wage Foundation. The government rate is based on median earnings while the Living Wage Foundation rate is calculated according to the cost of living.