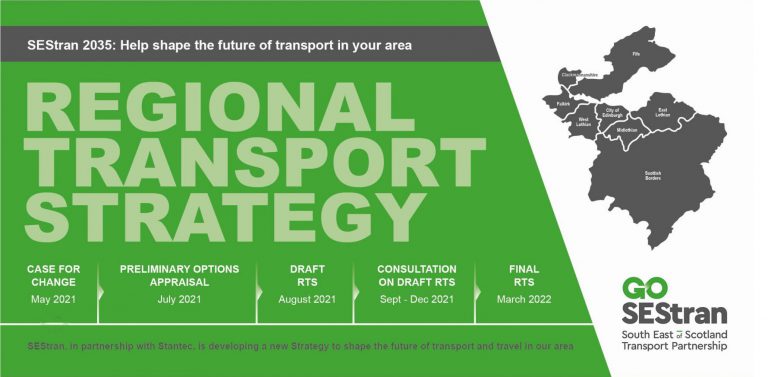 Work continues to produce SEStran 2035 the new Regional Transport Strategy for the South East of Scotland Region.
The Case for Change report has just been published. In addition the supporting Case for Change SEA Environmental Report and the Case for Change Equalities Duties Report which have help to shape and inform the Case for change are also published.
To find out more about this story and download the three reports please Read More.